Once Upon A Time With Uttara
Audio Stories for Children
Entertaining and thought provoking children's stories for 3-10 year old kids.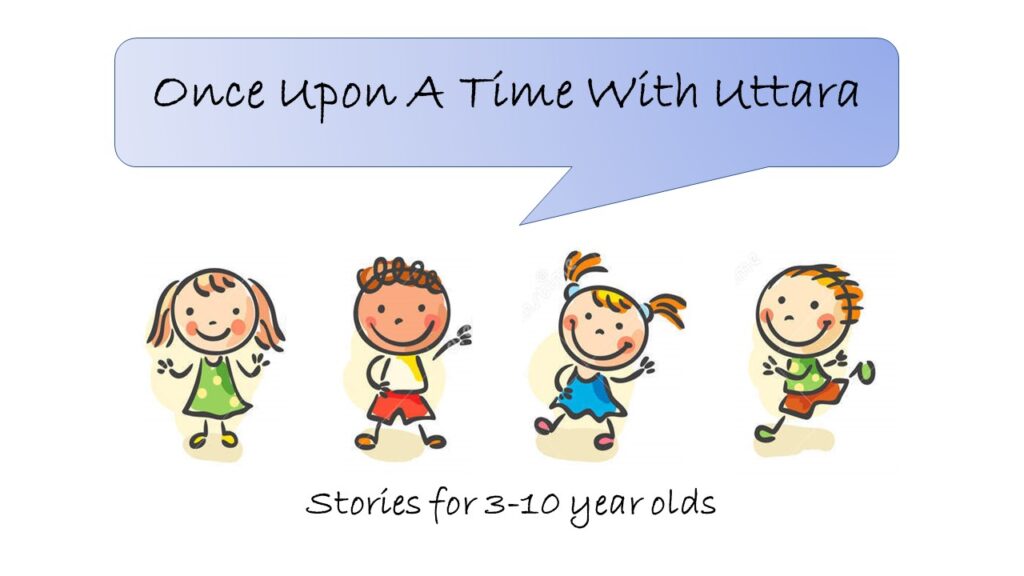 Helping parents gain access to quality stories for their children, that are entertaining and stimulating.
We always endeavor to provide quality content with good language and neutral diction. This should help children develop their language and vocabulary skills while listening to entertaining stories. We have seen that kids actually end up using a number of words used in the story narrations, thereby boosting their confidence.
We hope that parents and children alike will enjoy these stories together. Therefore, we hope these will spark off many discussions around them, even after the stories are over. The idea is to stimulate and engage their imagination in a creative and positive manner!
We would love to hear from you and get your reactions to the stories here. If you would like to listen to any other stories, please do share your requests.
In case you would like us to create customized stories for you, we could explore that as well. Stories after all, make wonderful gifts; and personalized stories are just out of this world!
For any other questions, feedback or customization options you can write to us at the following address: [email protected]
If you enjoy our stories, show us some love and follow and review us on Facebook and Instagram.
There are three distinct types of stories. You can listen to them directly on the player below. For ease of navigation, you can "Search" for them directly on the search bar in the player. To receive regular updates on new stories, please subscribe on Spotify or Anchor or Apple Podcasts.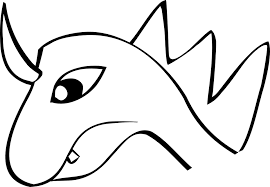 Draco The Dragon's Adventures
Draco is a little dragon who has a number of adventures growing up.
His friend and guardian, Tolly the tortoise helps him through his journey to become a true protector of the forest!
This series traces his journey from a tiny dragon to a big and strong grown up whose heart is in the right place.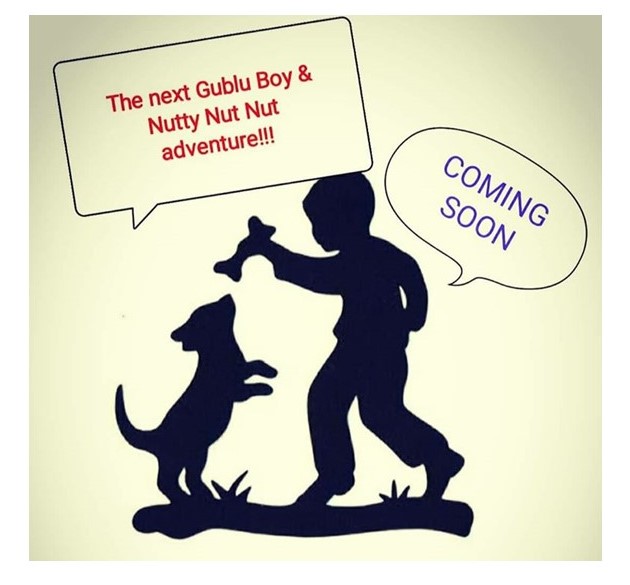 Gublu Boy & Nutty Nut Nut Series
Gublu & Nutella are a regular boy and dog, till the day that they are granted superpowers by an alien!
After that, they use their special powers and strength to help their families and friends.
Gublu Boy and Nutty Nut Nut must always use their powers in secret and never be discovered. Else, they will lose them all!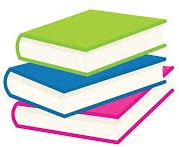 Other Fun Children's Stories
A variety of children's stories featuring best friends, brave girls, sweet fairies and kind boys.
There is something to tickle and entertain everyone's fantasies, in a super fun manner.
These stories talk about situations and contexts that a child will find most relatable and interesting.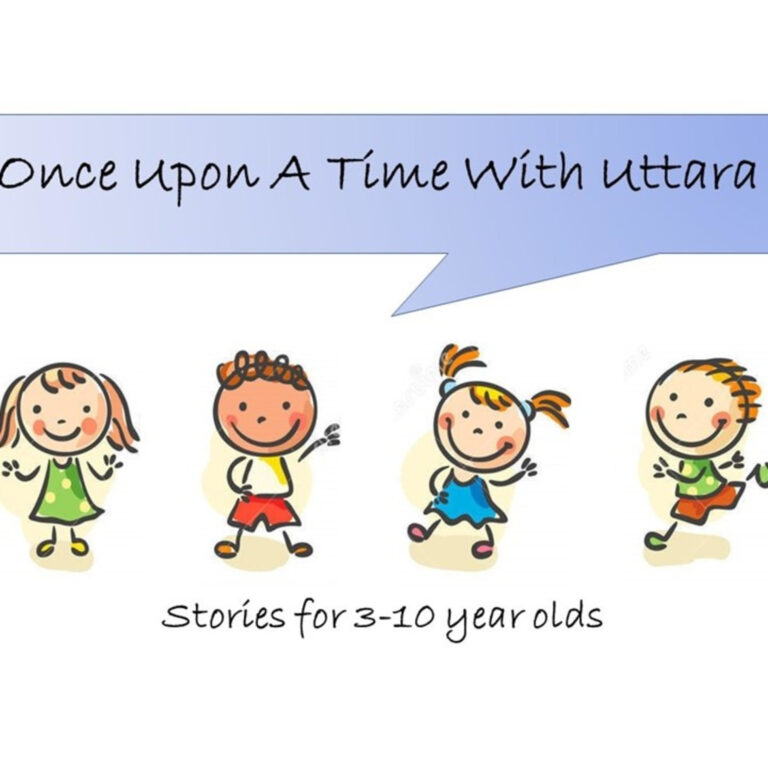 Once Upon A Time With Uttara
Entertaining and thought provoking audio stories for 3 to 10 year old boys and girls. These stories help to build imagination, vocabulary, comprehension and appropriate life values!
Support us on this journey on https://www.buymeacoffee.com/storytimeuttara
Learn more about us on https://onceuponatimewithuttara.com/
Draco's Adventures Ch 68 – The Grand Finale
Welcome to this 250th EPISODE on Once Upon A Time With Uttara, with this new adventure of Draco. This is going to be the last episode of this season of Draco's adventures. The little group of friends will successfully overcome the challenges faced by them and set off for new adventures. Listen to the episode to know what happens.
Support us on https://www.buymeacoffee.com/storytimeuttara so we can keep creating more awesome stories for you!
—
Send in a voice message: https://podcasters.spotify.com/pod/show/onceuponatimewithuttara/message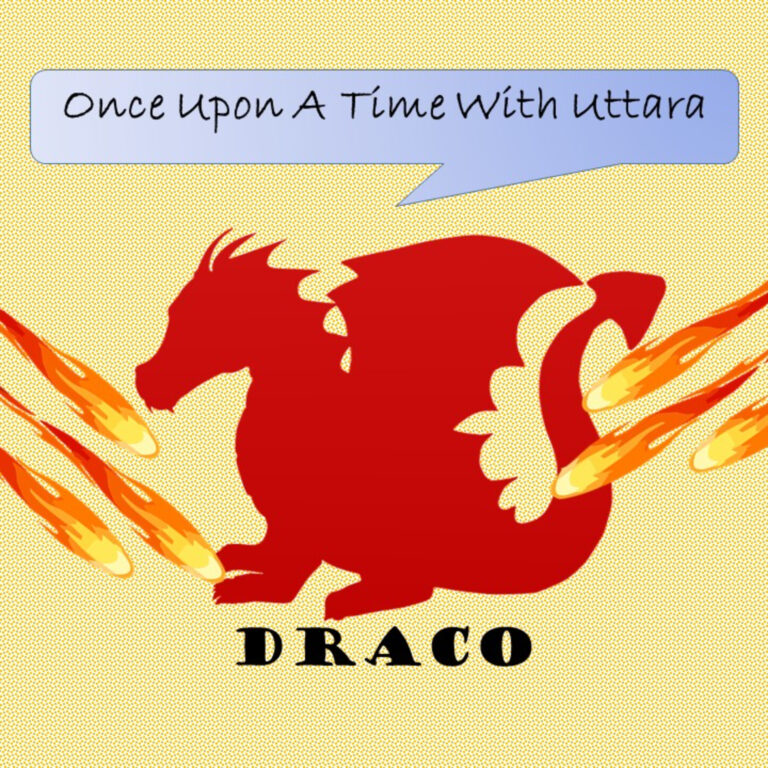 About the Author
Uttara Talapatra is a marketeer by profession and a writer by passion! She loves writing and narrating stories for children. She creates her own stories and counts her son as her greatest critic and fan! Her journey into crafting children's stories started when her son demanded new stories almost everyday!
Having gone through all the usual suspects of regular stories and fairy tales, she started creating her own. And they proved to be a huge hit! Since then, she has been creating children's stories that have entertained many boys and girls over the past few years. Now with a roster of almost 150 episodes on her podcast, she has won the hearts of many little ones, who listen to her stories almost every day!
She also conducts live storytelling sessions for children, as well as fun and engaging courses on public speaking, dramatics and creative writing for children. Please reach out to her on [email protected] for any inquiries.
Uttara also writes contemporary short stories for adults with a twist. She has published a number of anthologies which are available on Amazon. In case you want to check out her other books, you can find them here on Amazon. Her short story anthologies are called: Just Plain Bad Luck, Surprises and Sleep In Pieces. Thanks to her long corporate career, she is also available for corporate storytelling and brand building exercises and sessions for disseminating different stories to different target audiences.